I finally got my Yaesu FT-7800R 2M/70cm mobile installed in my 1997 Ford Expedition today. This is my second FT-7800R. I use another one as a base station.
First, the control head mounted on the center console, mic, and Radio Shack speaker: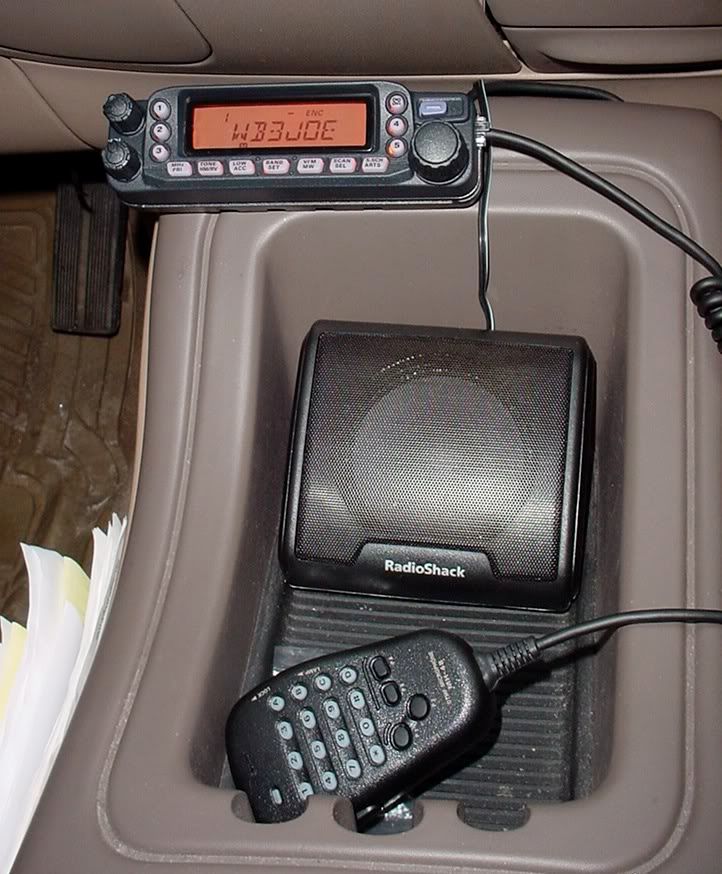 The body of the radio is mounted under the passenger side front seat. Front:
Back: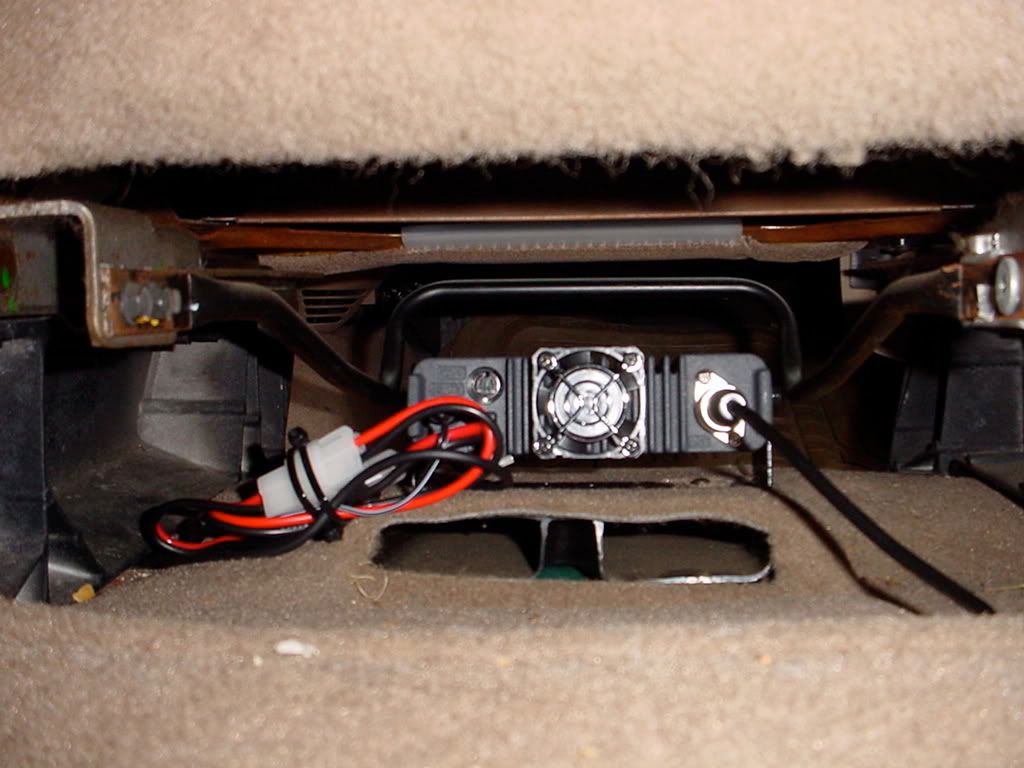 No antenna pics. I'm using a Diamond MR-77 mag mount, which I've had for awhile and used when I had my VX-5RS in the truck. It works great and allows me to tip it over in case I need to park in a garage. I've only used the new setup briefly but I've already received traffic on repeaters up to 50 miles away. Compared with the VX-5RS, this is going to give me
greatly
improved mobile communications capability.
I had Automotive Sound and Protection in Conshohocken, PA do the install. Cost was $80.